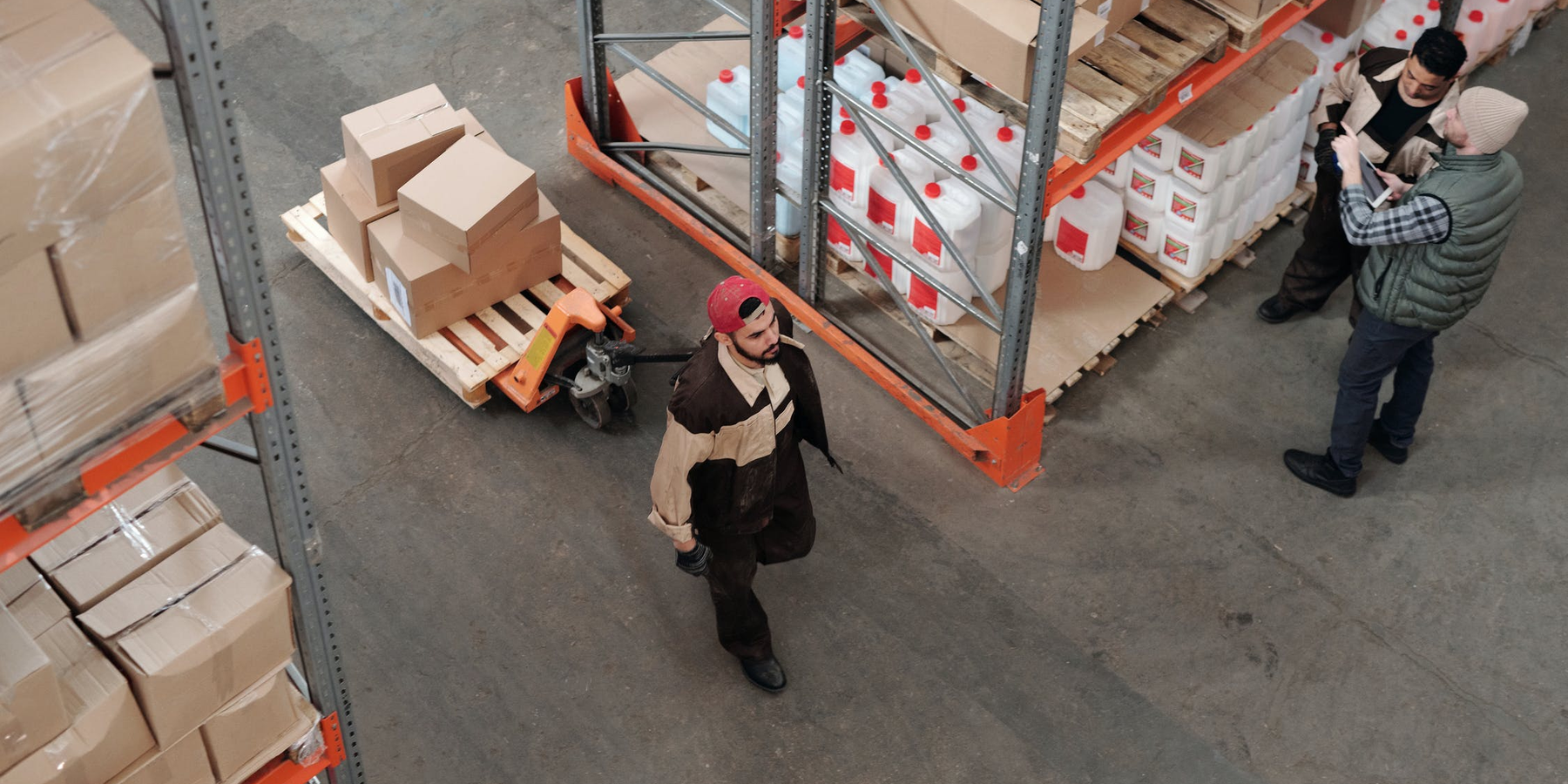 5 favourite industrial trolleys on wheels
When looking at our favourite industrial trolley on wheels, it's tough to pick one standout trolley. This is because of all the varying types of trolleys available, each has its own unique advantages that sets it apart.
From heavy duty trolleys to those with hydraulics that make lifting heavy materials easier, these varying properties make it hard to pick one favourite industrial trolley on wheels. 
As well as having different properties, an industrial trolley will often be built to fit the particular needs of an industry. If you work in a carpet workshop, your best and favourite industrial trolley on wheels will most likely vary from those working in a warehouse, for example.
In no particular order, here are our 5 favourite industrial trolleys on wheels and why we think they're great! Keep reading to also discover our top four things you should look for when choosing the industrial trolley that's right for you.
Looking for any form of industrial truck or trolley? that's robust and long lasting?
See our full range
Heavy-duty large turntable platform trucks
Although the official title of this product is a "truck", we're including it in our favourite industrial trolleys on wheels because it offers so many advantages.
As a relatively simple design and having a flat surface means that this style of trolley can transport nearly any material. Even if you have an awkwardly shaped product, as long as you have a method of holding the product in place on the trolley, this turntable truck can transport it.
Plus, being part of the heavy-duty range, not only can it transport materials that are large in size, it can also carry heavy loads. Our heavy-duty large turntable platform truck can carry loads of up to 2,000kg and is popular on oil rigs, and the automotive and steelworks industries.
With its turntable style, too, it's also one of our favourite trolleys because it allows for easy turning and steering.
So if you're looking for a trolley that can transport large and/or heavy loads, this is the best industrial trolley on wheels for you.
Heavy duty pallet trucks
Sticking with heavy duty trolleys, we think that the heavy duty pallet trucks are some of the best trolleys available, which is why they're made our list of favourites.
The great thing about heavy duty pallet trucks is that not only can they transport heavy goods easily, they're also effective at helping you load your goods. Considering the health and safety of workers is crucial, and with this heavy duty pallet truck, your safety is in good hands. 
With these trucks, you don't have to manually load your heavy goods. Simply slide the forks of the pallet truck underneath your heavy materials, and you can effortlessly transport them.
While a heavy duty pallet truck is designed for everyday industrial use, they are built to carry extremely heavy weights. Our range extends to carrying up to 5,000kg.
Mobile Shelf Trolley
On the other end of the scale, from lifting and transporting heavy loads, we think that mobile shelf trolleys are one of the best and most versatile transport trolleys.
With its four shelves it makes for a great industrial trolley for transporting factory materials, small pieces of equipment or individual product parts. 
The mobile shelf trolley was designed for the sole purpose of transporting and storing goods, and its design features make it perfect for doing so. Its rounded handles ensure that it's easy to manoeuvre, and its sturdy, wide and deep shelves create a useful storage space for large items. 
If you're working in a warehouse or factory, this would be a great industrial trolley on wheels for you as it allows for the easy transportation of small-to-medium sized loads (our mobile shelf trolley can hold up to 500kg). Plus, with the multiple shelves, you can easily keep different product parts separated so as to not confuse your processes.
Small Liftable Mobile Glass A-Frame Trolley

We're listing the small liftable mobile glass A-frame trolley as a great  industrial trolley on wheels because the design of the product has been so carefully thought through to make this trolley 100% perfect and fit-for-purpose.
Being so easy to shatter, glass is one of the trickiest materials to easily transport, but this purpose-built glass a-frame trolley solves this problem for those working in the industry.
What's great about this design is that the lateral rests on the trolley cushion the load, ensuring that the glass is protected at all times during transportation.
Although small in size, this small liftable mobile glass A-frame trolley can hold loads of up to 1000kg, with a maximum sheet thickness of 280mm. This makes it a hugely versatile trolley in being able to transport both small and large glass loads.
The most impressive part of this trolley design, however, is its ability to be lifted by forklifts. The trolley has forklift points, meaning that the trolley plus its load can be easily lifted by a forklift truck or crane.
All of the above features make the small liftable mobile glass A-frame trolley perfect for use on building sites, factories or workshops.
All Terrain Universal LPG Gas Bottle Cylinder Trolley
The fifth and final trolley on our list of favourite industrial trolleys with wheels is our all terrain universal LPG gas bottle cylinder trolley.
The first reason we think this trolley is worth shouting about is because being all-terrain means that it can be used effectively anywhere. 
Whether you're working in a factory, warehouse or construction site, this trolley will be able to transport your gas cylinders wherever you need them to go, even on rough terrain, due to its 350mm pneumatic wheels. 
The second reason we love this trolley is because it's one of the safest and most effective methods at transporting cylinders that weigh up to 47kg. Its clever design properties include a curved back and bar, and these prevent the cylinder from rolling to the side during transportation. Additionally, the security chain securely locks the cylinder in during transit.
Without industry trolleys such as these, it would be tricky to transport heavy gas cylinders, leading to potential hazards for workers. These clever trolleys solve that issue and guarantee safety for the goods and staff.
What to look for when purchasing an industry trolley with wheels
Although we've listed our five favourite industry trolleys, these might not be the exact right ones that you need.
So as well as giving you some of our favourites, we've also put a list together of things to look for when choosing the industrial trolley on wheels that you and your business needs.
Its use - as we mentioned. Some trolleys are designed to carry specific products, such as glass or gas cylinders. If you need a trolley to carry a specific product with a particular shape, look out for trolleys that directly meet this need.

The weight it can carry - the last thing you want is to invest in a trolley to find that it can't carry the weight of the goods you need to transport. Ensure that you're buying trolleys that can effectively transport the loads you need it to.

Its size - if you're purchasing an office trolley to carry small-to-medium sized goods, you're unlikely to want a huge trolley taking up office space. As well as considering the weight it can carry, also think about how physically large you need your trolley to be.

Ease of movement - if you need your trolley to be moved through large warehouses or onto different terrains, consider how easily your trolley can do that. Some trolleys come with special wheels that make them easy to transport across a variety of surfaces, including construction sites, for example.
There are plenty of things to consider when getting the perfect trolley for you, don't get caught out in buying one that isn't going to effectively meet your needs.
Take a look at our range
Are you inspired to get the perfect industrial trolley on wheels for you?
Whether you need to shop by specific use or type of trolley, here at Bluetrolley, we make it as easy as possible for you to get the right trolley that you need.
Take a look at our full range of expertly-manufactured trolleys today.