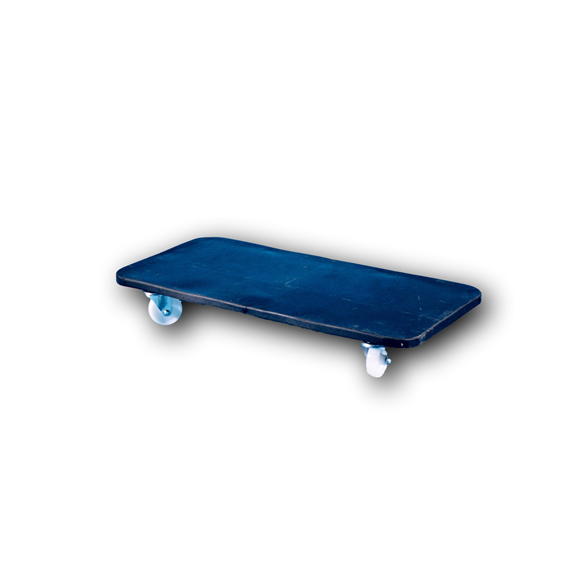 Double Rubber Topped Dolly Truck
The double rubber topped dolly truck allows the user to move large and heavy items up to 750kg safely. It is shaped with a sturdy 18mm ply rubber top to provide extra support and prevent items from slipping during transit. The welded angle sub frame is fitted with four 100mm swivel wheels to ensure the user can easily move the items in any direction without a problem. We manufacture this dolly trolley from the highest quality laminate, timber and rubber to ensure that it is safe to use, reliable and long lasting.
Product Features:
Overall dimensions (mm): 100h x 500w x 1000l
Load capacity: 750kg
Fitted with four swivel nylon castors for east manoeuvrability
Non-slip long lasting rubber top
Made to order trolleys, carts, cages and storage
Can't find what you're looking for in our range? No problem. We can create bespoke trolleys, carts, cages or storage equipment to your exact specifications.
Speak to us to explain exactly what you need, and we'll produce a prototype that you can test however you please. Once you're happy, our expert design team will manufacture your order, using parts exclusively from the UK.
Bulk or single orders
If you're looking for a one-of-a-kind item, or a bulk order, we can help. Whatever size, function or material you're looking for – get in touch to see how we could bring it to life.
Contact Sales