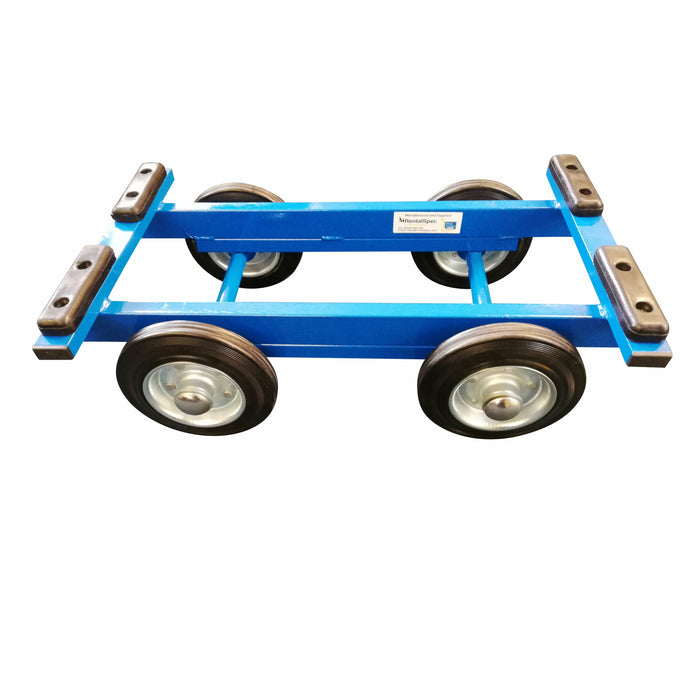 Two or Four Wheel Piano Furniture Skate
Using a piano furniture skate to move furniture can be a great way to make the job easier and more efficient. This tool is designed to make it easier to move heavy furniture items around a room or even to another location.
The large wheels on the skate allow the user to easily manoeuvre large pieces of furniture without having to lift them. This can help to reduce strain on the back and arms as well as reduce the risk of injury.
Additionally, the furniture skate can help to reduce the time it takes to move furniture, as it can be moved quickly and easily. Finally, the furniture skate is a relatively inexpensive tool, making it a cost-effective solution for those who need to move furniture.

Here at BlueTrolley, we manufacture these skates in two different sizes, a two wheel and a four wheel piano skate. The wheels are 8" solid black rubber with a steel centre, for perfect steering and control. The top of the skate has four rubber buffers to prevent damage to the load and to keep items from slipping.

Product Features:
Overall dimensions (mm): 680l x 410w x 240h
Load capacity: 2 wheel - 150kg, 4 wheel - 200kg
Fitted with either two or four 8" solid black rubber wheels, steel centre
Fitted with four rubber buffers to prevent damage and slipping
Fully welded construction, blue powder coat finish