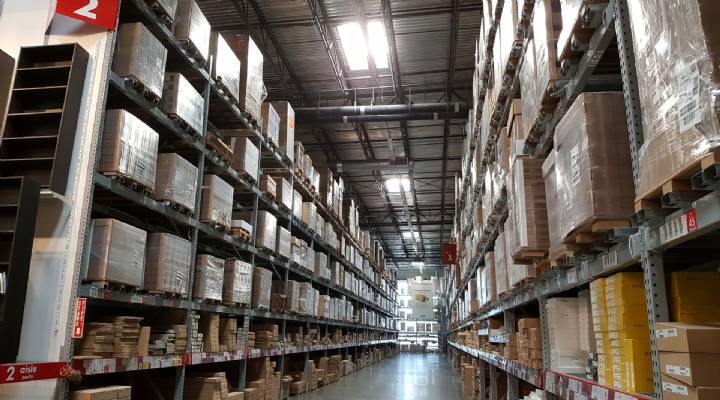 The guide to handling a trolley safely
Trolleys give employees a helping hand to move heavy objects and loads from A to B. Where possible everyone should avoid manual handling loads to help reduce workplace accidents. If you're using a trolley, or are managing employees using trolleys at work, it's crucial you are diligent and take the necessary precautions for ultimate workplace safety.
So, we've put together a super-quick but informative guide on how to properly handle a trolley. Note: This guide offers tips and advice on the safe handling of a trolley. For more detail on how to handle trolleys safely, please seek advice from your supplier.
General advice for safe handling
A huge
58% of workers are unaware of basic health & safety rules
.
So, before handling a trolley, there are a few things which must be considered to avoid mishandling of the equipment which could result in injury.
It's best practice to carry out a
Risk Assessment
which involves answering a few simple questions. A Risk Assessment is a careful examination of what, in your work, could cause harm to people – and should be carried out by employers. In relation to the topic of manual handling - the first question is always the same (regardless of the moving task).
Can the load be moved easily without the need for manual handling?
If the answer is no, then the following considerations should take place:
Is the trolley designed for the task in hand & can the load be moved safely without risk of personal injury or damage to the load or property.
Is the proposed route clear of obstructions?
Are the ground conditions suitable to allow the trolley to move unencumbered
Equipment mustn't be handled when under the influence of drugs or alcohol, have a serious injury or feelings of tiredness
The trolley should only be used by those deemed capable of dealing with the load. What may be safe one person may not be safe for another.
Where applicable ensure the brakes are on when the trolley is stationary particularly on sloping ground.
Never attempt to lift a load that you don't think you or your equipment can manage – get help or split the load
Always wear suitable loose fitting clothing and safety footwear. Make use of personal protective equipment where appropriate
Never intentionally create large loads when a number of small loads is a safer alternative
Ensure the employee is capable of moving the trolley
Make sure the operator can safely load and unload the trolley (anything over 25kg they may need assistance – depending on the operator)
A loaded trolley should never be left unattended
Check the condition of the trolley before use
Techniques for safe handling of a trolley
When it comes to handling the trolley, there are various points the operator must be mindful of to ensure safe use, these include:
There's potential risk of the trolley tipping over on a slope. Ensure that the load is evenly distributed and you always have a firm grip on the trolley. Be aware that the trolley may tip if the slope is too steep and the load is too heavy.
The force needed to move a loaded trolley is roughly 2% of the total weight. This will depend other factors like the surface, type of wheels and strength of the operator. You can apply more force by leaning your body weight into the load, making the work easier.
Dealing with uneven surfaces
You're likely to come across difficult and uneven surfaces when pushing your trolley. Softer ground, like sand or mud, will likely need more force. Make sure you are using the correct casters for the surface to avoid accidents.
Only load items onto the trolley which you know you can do without injury. If too heavy, ask for assistance from another employee.
When unloading the trolley, carefully drop the load onto the platform. To do this safely, lower the load gently and from a low height.
Caring for your trolley
If you take proper care of your trolley, it will remain in its best and safest condition. Here are a few tips to take note of:
Trolleys should all have wheels which have been checked for quality and replaced if worn out as manual handling regulations state that any handling equipment must be maintained on a regular basis.
Keep your trolley clean and in the best possible condition by keeping it safe in a clean and dry location. Checking for cracked or damaged welds
The trolley should never be loaded above the recommended weight. Always seek advice from the supplier which trolley would be best suited for the job.
If you are interested in any of our manual handling products, trucks or trolleys, or material equipment services, or if you would like any more information, please do not hesitate to
contact us
.