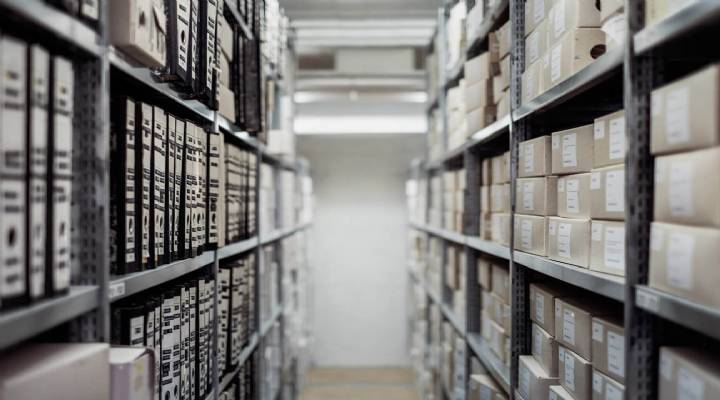 Is digital manufacturing the way forward
You might have come across the term 'digital manufacturing' before, or you might have never heard of it. Either way, it's a topic that is bound to be on your radar sooner or later. Digital transformations are changing the manufacturing industry as we know it, offering the ability to streamline processes and enable quicker growth and turnaround times. A recent 
report from PWC
 found that 98% of manufacturers expect to increase efficiency with digital technology, so it's no surprise that most manufacturers are opting to join the new and exciting digital world. But what exactly is digital manufacturing and how it could be used to benefit you and your company?
What is digital manufacturing?
In essence, digital manufacturing is the use of digital technologies within manufacturing. This means that all manufacturing processes are centred around a computer system, so everything you do – from production to distribution – can be administered by one or more system. For example, 
OSRAM
, a multinational lighting manufacturer based in Germany, has used digital manufacturing methods to enhance its production system and employee efficiency. To do this, the company integrated more than 80 manufacturing machines of various ages and production capabilities into a new, specially developed industry
 4.0
system, which also provides an app for its workforce called Ticket Manager. Dr Franz Sroka, Project Manager at OSRAM, has 
described the syst

e

m
to have provided OSRAM with the ability to offer new products and services to customers and provide the ability to manage large amounts of data. If you'd like to see some more examples of digital manufacturing in action, have a look at the
 Bosch blog.
What can you do with digital manufacturing?
Digital manufacturing opens up a variety of possibilities, enabling you to streamline processes and be more efficient with your time. Here are a few of the tools that can be enhanced with digital manufacturing:
Production - developing an automated production schedule means you can have real-time updates as your products are being created.
Data collection - you will have access to real-time big data, and be able to easily analyse trends.
Virtual prototyping - this involves using simulation software that can predict the performance of a product before the physical version is made. This will save time, money, and allow you to explore a variety of alternative options before settling on the best design.
Moulds - products that are made in bulk can now be programmed into a digital system and be created in one go, which is much less time consuming for you and your employees.
These are only some of the tools that can be utilised with digital manufacturing. Not all of the tools are useful for everyone, so it's important to consider which elements of digital manufacturing would be useful to you and your company.
Does it affect customers?
To put it simply, yes. Digital processes enable manufacturers to provide a more customer-focused approach, moving their attention from being solely product-based to a combination of product and customer service. Research presented by 
Smart Insights
shows that 79% of consumers want to see that brands care before they consider making a purchase and that there is a retention rate of 92% among companies with a well-crafted customer service approach. It's clear that customers expect a higher level of service when making purchases, and the use of digital processes will enable manufacturers to cater to their expectations.
What are the benefits of digital manufacturing?
There are a number of benefits to digital manufacturing. Here are a few that we think are pretty useful:
Using digital manufacturing will optimise your workflow. You will be able to complete more work in a smaller amount of time, which will provide additional capacity for you and your employees to complete other tasks.
You'll have access to data that can help shape your future processes and product innovation. Analysing the data will also take less time and you'll be able to stay on top of it much more easily.
You'll be able to keep up with the changing needs of customers, making changes quickly and efficiently.
You'll have an increased speed of production, meaning that you will be able to cater for more customers. Plus customers will receive their products quicker than before.
Should I go digital?
The rise of quality computer systems means that digital manufacturing is likely to continue growing. If you haven't already, it might be a good idea to look at whether digital manufacturing could be a step in the right direction for you and your company. If you're worried about the cost of a new digital system, why not have a look at our 
7 vital tips to reduce warehouse costs
?
Don't forget
It's great to have a streamlined manufacturing process, but don't forget you'll always need to make sure your warehouse equipment is up to date and of a high standard. Why not have a look at our 
trolleys and other material handling equipment
, and if you can't find what you're looking for, 
drop us an email or give us a call.
Our team will be happy to help.