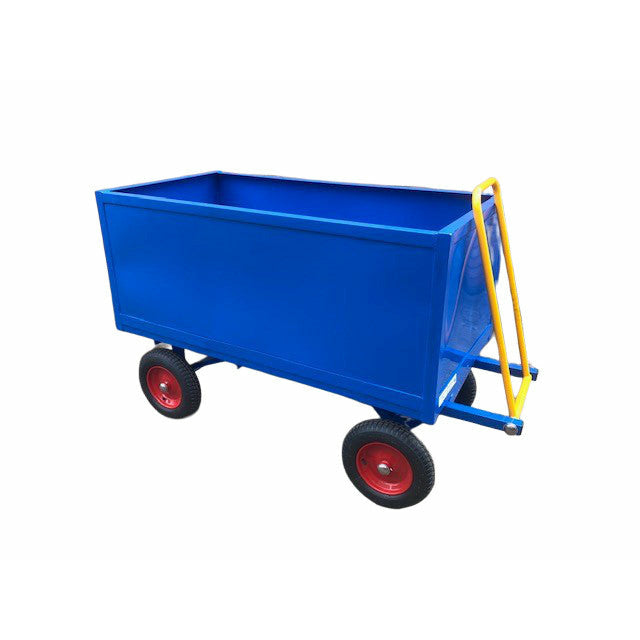 Turntable Platform Truck with Large Solid Sides
Here is our turntable platform truck with large solid sides that can hold a total capacity of 700 litres. We have manufactured this trolley with large solid sides to ensure full security and safety when transporting your goods! As the sides and base are manufactured using solid sheet metal, this turntable truck can move large, awkward and heavy duty items. 
This turntable truck is fitted with a large looped handle which allows the user to operate the truck using one or two hands. 
 You can choose between solid, pneumatic and puncture proof wheels as shown on the menu above. 
Product Features:

Overall dimensions (mm): 1085h x 1760l x 760w 

Internal dimensions (mm): 

1525l x 760w x 600h
Volume capacity (l): 700
Load capacity (kg): 1000kg
Choice of solid, pneumatic or puncture proof wheels 
Large looped handle 
Hardwearing blue powdercoat finish