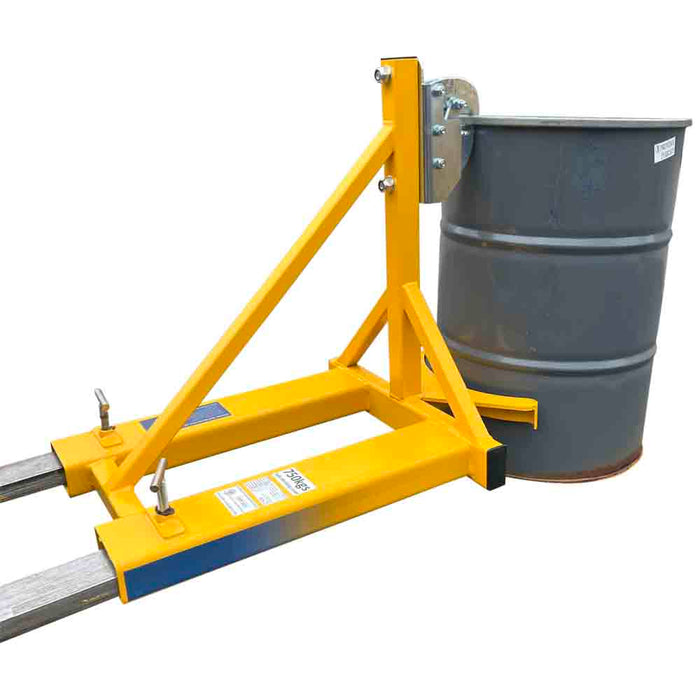 Securely transport drums with our Rim Grip Drum Handler. Steel gripping head with no spaces between drums makes it ideal for stuffing and de-stuffing containers. It also helps prevent drum damage on thin-walled drums by gripping the drum on the lip. 
Suitable for 210l steel and 'L' & 'XL' ring plastic drums. Supplied with mild steel frame & zinc plated head, and comes with a 3 year warranty. Fully tested & certificated for your peace of mind.
The Rim Grip Drum Handler is the perfect solution to handle drums safely and quickly. This powerful, secure tool is designed to lift and transport drums with ease while helping to protect the health and safety of employees. With the Rim Grip Drum Handler, drum handling is made easy, saving you time and money.
* Delivery lead time - 7 working days *
* FREE Delivery *

Product Features:
Load capacity: 750kg

Drum type: 210 litre steel

Number of drums: 1

Maximum fork size (mm): 140 x 50

Fork spread (mm): 560

A professional, powder-coated yellow finish

3 year warranty