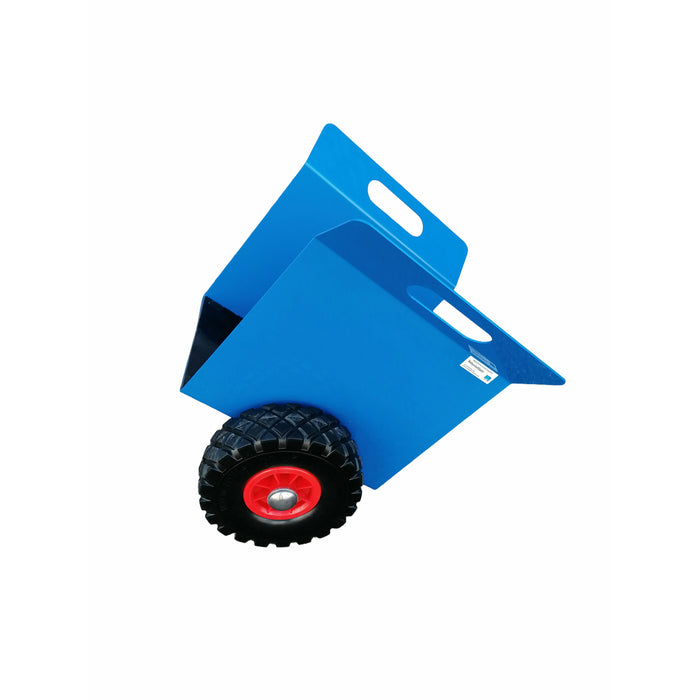 Here we have our larger version of the panel dolly which is ideal for moving larger and lengthy items such as flat packed furniture! This large panel dolly will save you time and strain when moving these type of items. 
To support the load being transported by the large panel dolly, we have added slots to either side. This is so the user can strap down the load securely for transporting. These slots are also ideal for use of handles, to help carry the dolly if required. In addition to this, the panel dolly has a anti-slip rubber base to prevent the load from slipping. 
The large panel dolly is fitted with large puncture proof wheels which provide you with the same cushioned, smooth running as a pneumatic wheel but without the worry of punctures! The puncture proof wheels will provide a smooth running on almost any ground surface. 
Overall, this large panel dolly would be an asset to any business and ideal for use in retail, warehouse, DIY stores, factories. 
Product Features:
Overall dimensions: 540h x 320w x 400l
Internal dimensions: 400h x 300w x 400l
Ideal for transporting flat packed furniture 
Fitted with two 260mm punture proof wheels
Anti-slip rubber base 
Two slots either side of the dolly for strapping