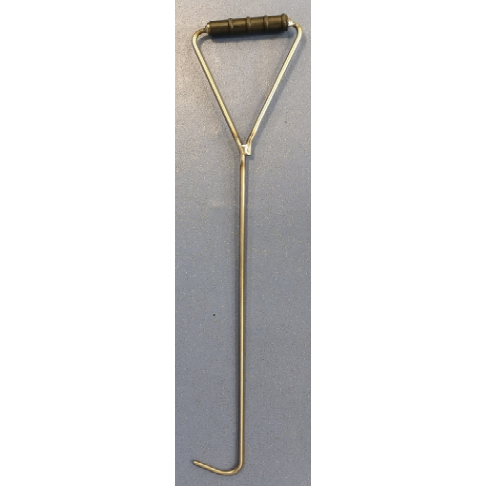 Dolly Pulling Hook Handle
This dolly hook handle is ideal for use with our single or large dolly. They simply hook under the dolly making it easy for you to transport the dolly around your premises which reduces the risk of back injury or tipping of the load. It is a solid welding hook with a rubber handle grip at the end.
Product Features:
Overall dimensions (mm): 900h x 160w
Hook length (mm): 75mm
Black rubber handle grips
Manufactured from 8mm bright bar
Made to order trolleys, carts, cages and storage
Can't find what you're looking for in our range? No problem. We can create bespoke trolleys, carts, cages or storage equipment to your exact specifications.
Speak to us to explain exactly what you need, and we'll produce a prototype that you can test however you please. Once you're happy, our expert design team will manufacture your order, using parts exclusively from the UK.
Bulk or single orders
If you're looking for a one-of-a-kind item, or a bulk order, we can help. Whatever size, function or material you're looking for – get in touch to see how we could bring it to life.
Contact Sales