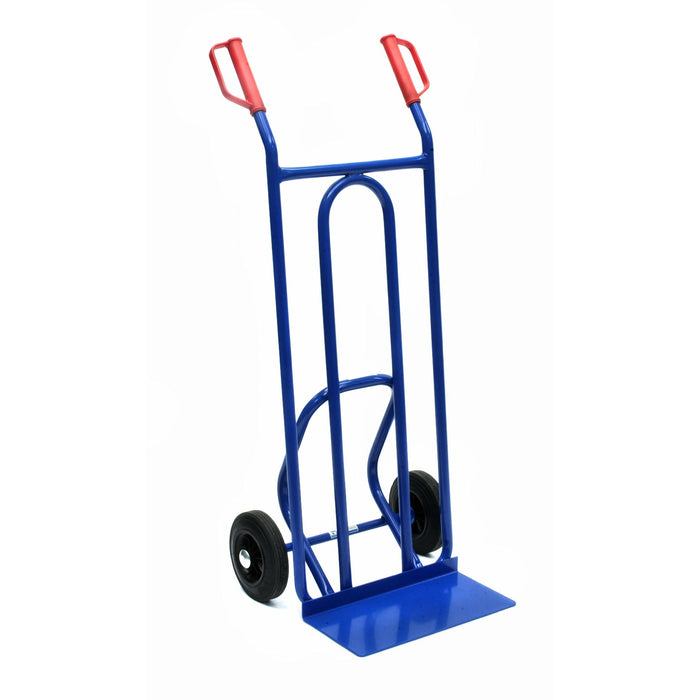 This budget sack truck is a high quality, long lasting, low cost robust sack truck that is the perfect solution for easily moving heavy and awkward items.
This sack truck is manufactured with a fixed toe plate to provide a stable base on which to rest the item for manoeuvring.
The hand truck is supplied with hard wearing rubber wheels with a steel centre to provide smooth movement while manoeuvring a wide range of applications.
Budget sack truck is ideal for use in retail, DIY stores, warehouses, office, at home and almost any environment. 
Product Features:
Overall dimensions (mm): 1060h x 470w x 400l
Toe plate dimensions (mm): 420l x 200d
Fitted with two 200mm solid rubber wheels with a steel centre for great durability.
This toe plate is designed to provide maximum support and balance 
Fitted with double handle grips for maximum control
Fully-welded and reliable construction
A professional, powder-coated blue finish