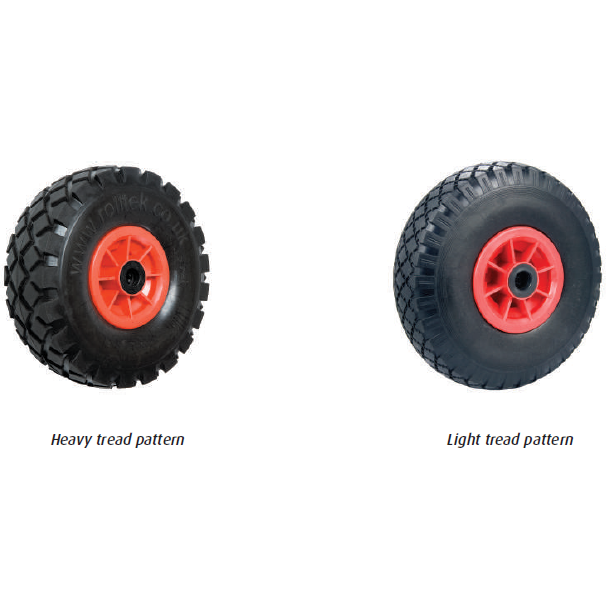 260mm Puncture Proof Microcelluar Wheel
These wheels are solid puncture proof tyre with the benefits of a pneumatic wheel. They are 260mm diameter black microcellular polyurethane tyre with a red plastic centre. They are supplied with a roller bearing bore. 
Heavy Tread Pattern

Light Tread Pattern

Please use the table above to identify which wheel you require. Please then select the part number from the options above. If you require any assistance, please contact our sales team.